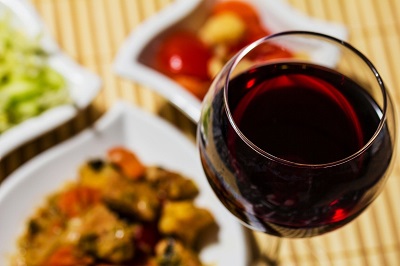 Australia offers many delightful places for a holiday–whether long vacations and weekend getaways–but one that you may not have discovered yet is Margaret River. With its pleasant climate, this stunning region is good for a trip at any time of year. Summer may be too hot for your liking, although you can find plenty of gorgeous beaches and beautiful forests where you can cool down.
For wine lovers, though, the ideal time to visit the area is during the autumn months, so that you can take a tour of some of the Margaret River wineries, like The Berry Farm. With more than 120 to choose from, it'll be hard to pick out just a few, but it will definitely be worth it! And the bonus is that some wineries boast their own restaurant or cafe, meaning that you can dine out on delicious local cuisine while sampling some more of their excellent wines.
https://theberryfarm.com.au/Blog/98/Discover-the-best-wineries-in-Margaret-River-%28and-some-great-food%29

Wine was made to be paired with something, from bite-sized appetisers to medium-rare steaks. Pairing wine with the correct type of cheese, in particular, makes for a truly delectable gourmet experience. Take these tips to heart, and you'll be able to make the most out of your trip to the best winery in Margaret River.
Ruth Tobias of The Week groups cheeses into five categories.
Soft Cheese
Soft cheeses like feta, ricotta salata, and burrata are mostly used as spreads, so expect to find any or all of these at your next wine-and-cheese party. Due to their milky textures, soft cheeses go well with light-bodied sparkling wines with citrus or floral notes.
https://theberryfarm.com.au/Blog/45/Discover-Fine-Wine-and-Cheese-at-the-Best-Winery-in-Margaret-River